Dear user, my name is Denis Kazakov and I am an author of Learn Azure which is Ukrainian based project.
In February, 2022, I have to evacuate from my home because of war. I want to keep Learn Azure as a free app. If you found it useful please click 'Support Us' to help.
Support Us
Up to USD
12

K
Yearly salary increase
~
20

%
Receive a raise or promotion
52

%
Notice quality of their work improve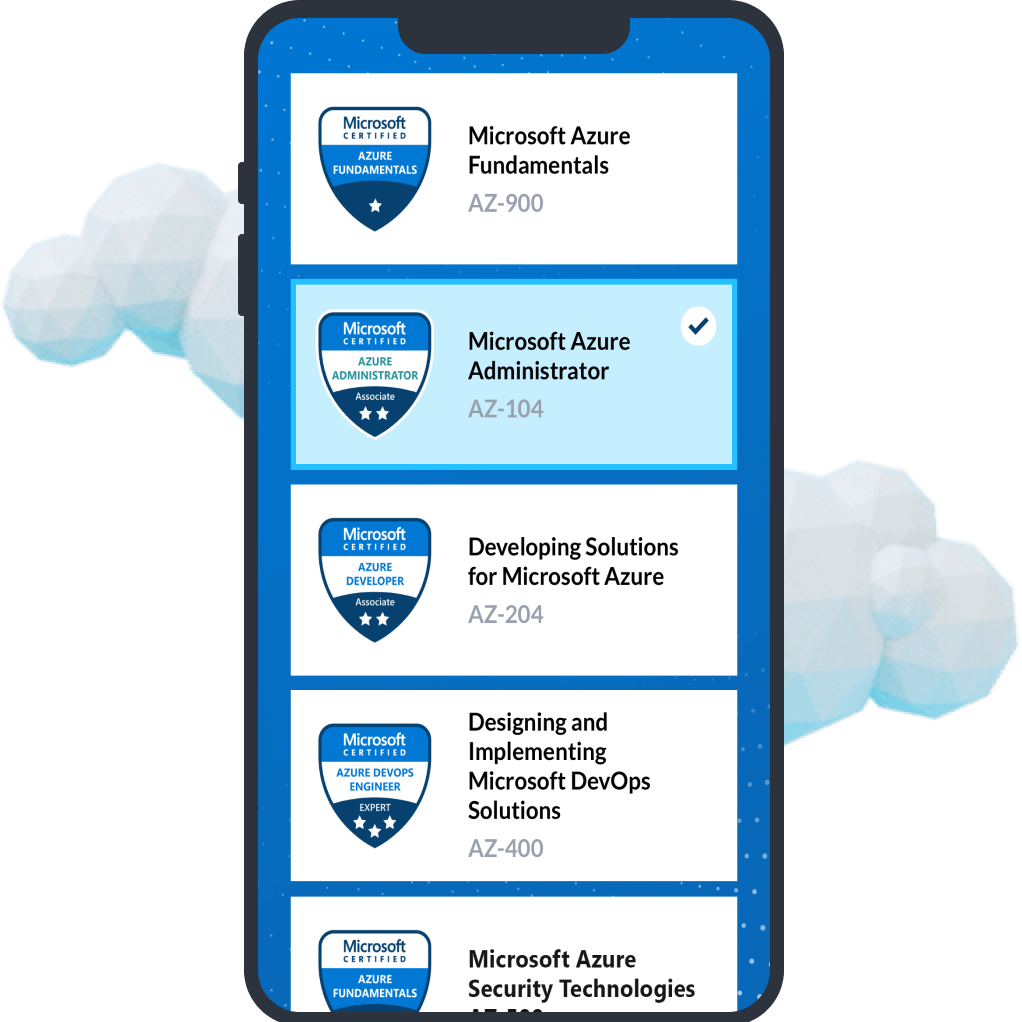 Prepare for most popular Microsoft Azure exams inside one app
50+ unique tests developed by Azure experts
1000+ questions which covers all common topics about Azure
700+ tutorials that relates to each question to learn
Pass the tests & Learn tutorials
There is an article from official Microsoft documentation related to each question in tests. Don't know the answer? Learn the topic and find the answer in-place.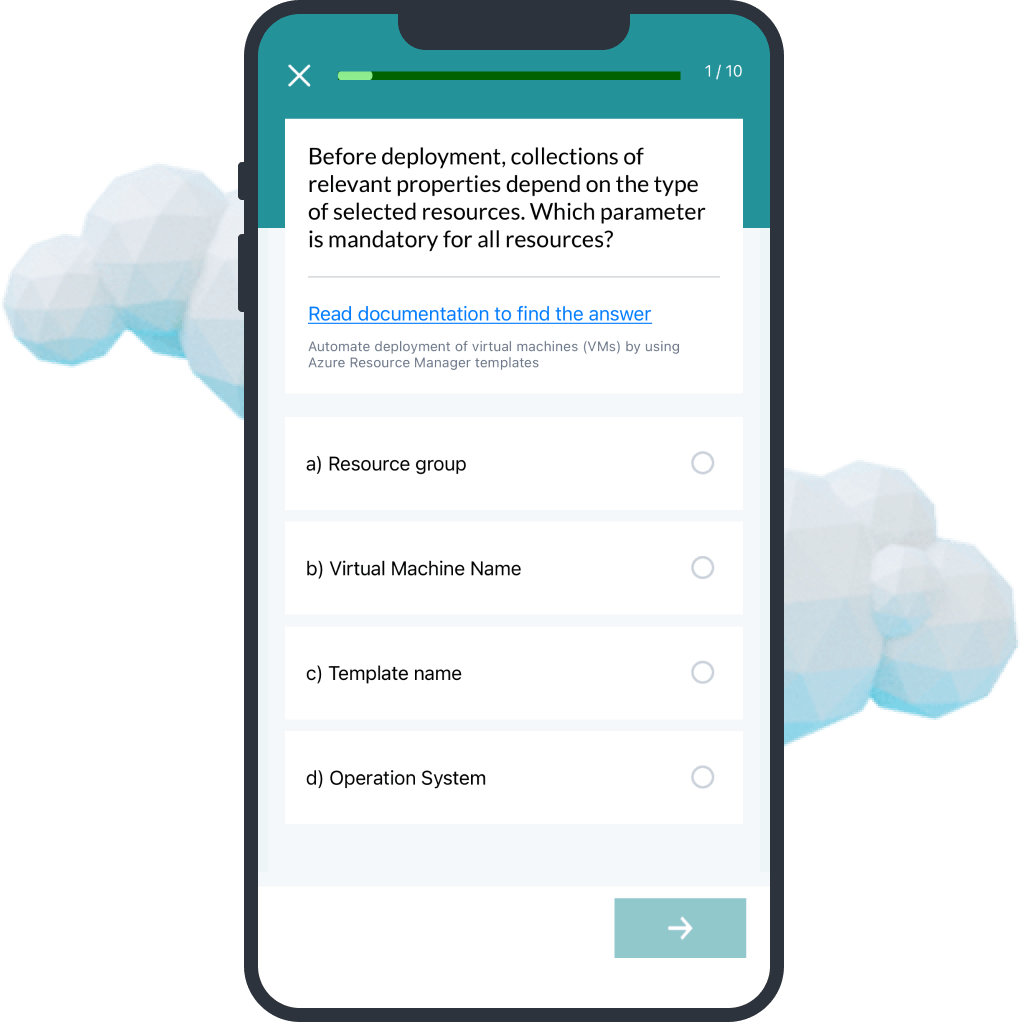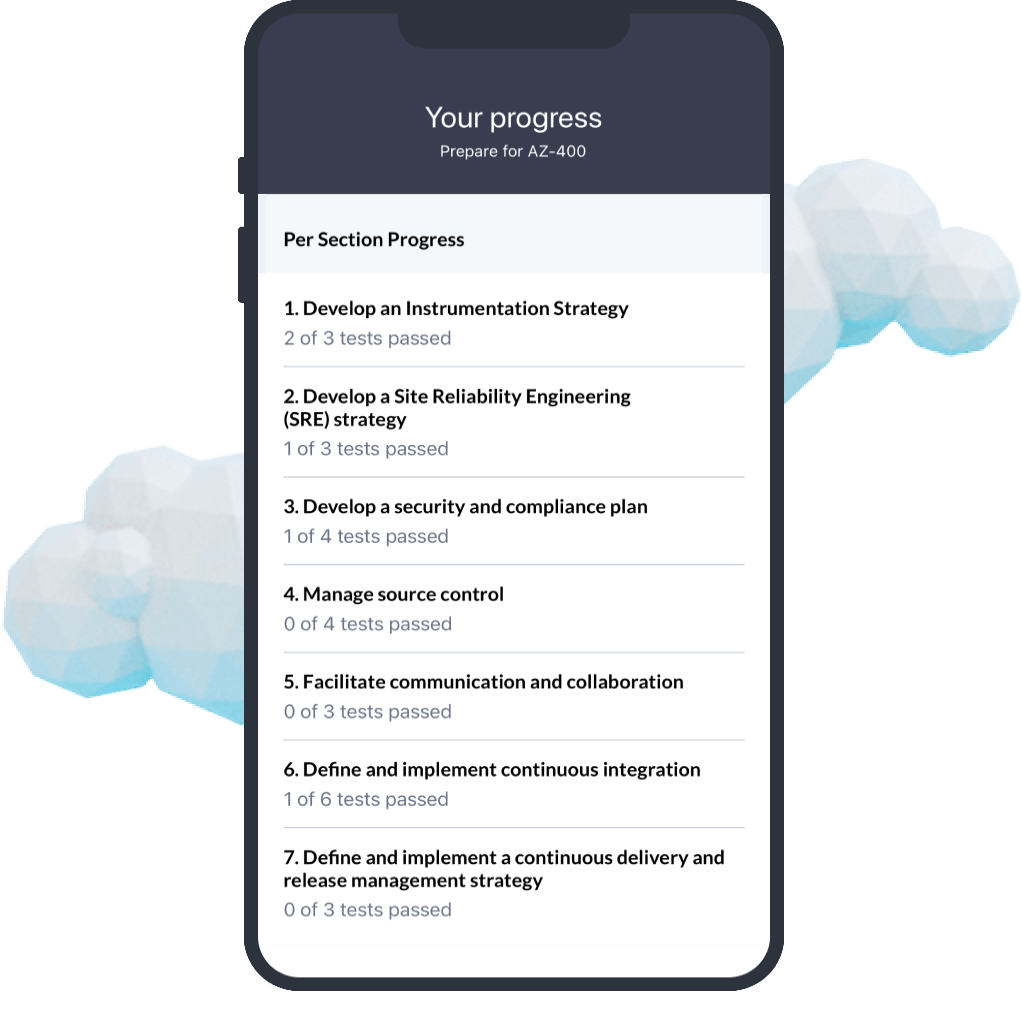 Track your learning progress
View of how many tests you already passed and how many left to cover all exam topics. Full statistics about your learning activities for better performance. Get reminders that keep you learning.
By learning all questions and answers for them you will definitely be ready to obtain an Azure certificate from Microsoft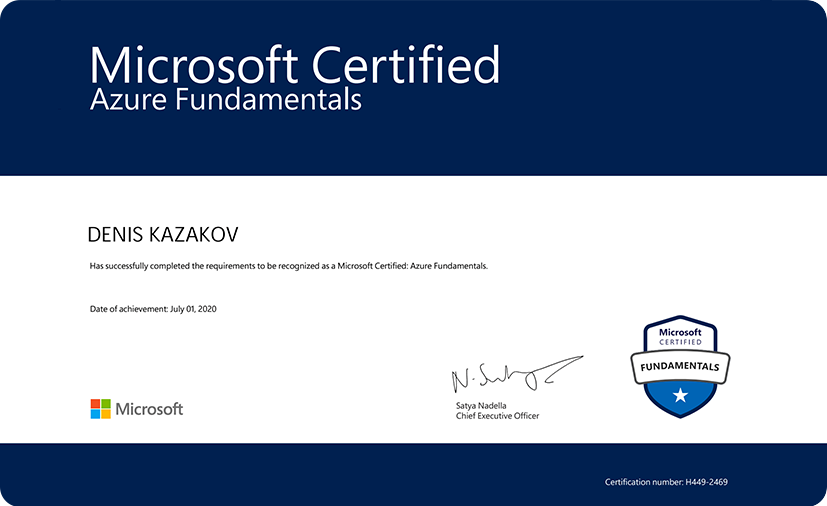 AZ-900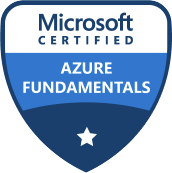 Prepare for Microsoft Azure Fundametals exam
Learn more...
AZ-104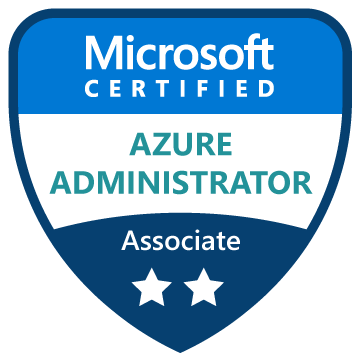 Microsoft Azure Administrator
Learn more...
AZ-204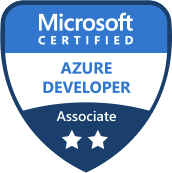 Developing Solutions for Microsoft Azure
Learn more...
AZ-400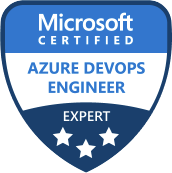 Designing and Implementing Microsoft DevOps Solutions
Learn more...